About Design and business 3D Product Business Avatar Mini Metaverse
What inspired us to help you succeed?
The concept of 3D your Business came from a professor who said the new "visual" generation will soon start purchasing online, the same gamer generation. We decided to emerge our design skills with our programming skills to make it usable on any device for anybody.
We have created a unique cutting-edge technology that fills the gap between Websites (web 2) and Metaverse (web 3) for your business.
We are committed to bringing you our best professional expertise in 3D, business, information technology, and computers so that you rest with a top-quality high-tech solution to focus on what matters most: The Success of Your Business.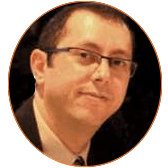 - Arash Kharabi,
  B.S.c in Computer Engineering,
  MCSE 4, N+I, CCNA grad.   President
  Design And Business
---
Today's world is moving at a tremendous speed in terms of technology. We would take you from dead images and photos of variants, objects, and people to a world where all variants, objects, and people become three-dimensional - 3D, can be seen from all angles, on your own website.
You can put whatever you want in 3D in front of the customers of your business in the best possible way by using our services. The door to your success, brilliance, and introduction to today's and tomorrow's business world is waiting to be opened in both different and eye-catching ways and, we are here to help you leap ahead by far.

- Parva Ebrahimi,
  General Director
  3D Modeler
  Design And Business
---
3D models and graphics:
AraA by Arash Kharabi
ParA by Parva Ebrahimi
Logo by Arash Kharabi
HelliA by Jaka A.
DrillA by Hussam Z.
eToothBrushA by P. M.
ToothbrushA by Esmir D.
ParCartoonA by Arash Kharabi & Parva Ebrahimi
All 3D graphics by Parva Ebrahimi
All other graphics by Arash Kharabi
Latest Posts
On May 2023, we added two features: 3D easy customization and Partner's portal. Now clients are able to create every...

Do you want to show your product piece by piece or wave your hands? Yes, we have successfully added 3D Live Interactive Animation...

We have now added 360° view to our 3D services. Every variant is also supported with 360° which is one step before 3D.